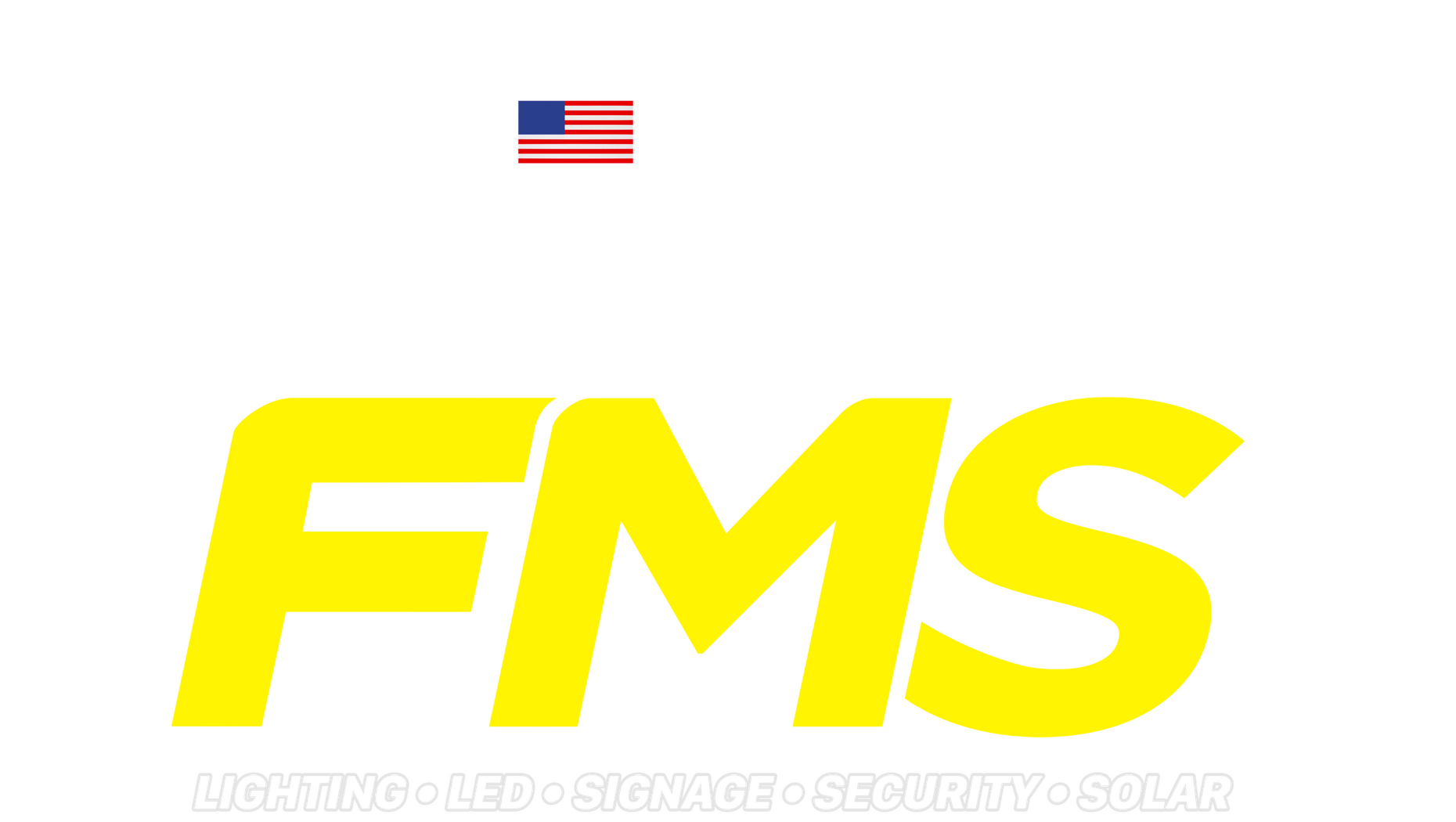 The most trusted lighting company in the United States.
MOST TRUSTED. With an extensive history of satisfied Fortune 500 Companies, we are the most trusted lighting company in the United States. 65 Years of Unparalleled State-of-the-Art Knowledge, Excellence & Speed.
Get your upgrades scheduled before the Holidays are
here! 🦃🍁🍂
The most trusted lighting company in the US, we specialize in commercial, industrial, signage and architectural lighting, we offer comprehensive planning, design and installation services. Some of our thousands of world-wide clientele include Berkshire Hathaway, Walmart & countless other past & present Fortune 500 Companies; McDonald's, Chic-fil-A & most major food chains; hundreds of U.S. Government Installations, State Supreme Courthouses, Public School Systems & Military Installations across the nation.
How can we help?
Let us know your company's lighting & energy needs and we'll do our best to answer your questions and help you find the best solutions for you and your company. Or check out our work history to get an overview of our services.
We'll reach out to you as soon as possible during our
regular business hours: Monday – Friday – 8am to 5pm

Lighting is often overlooked, but in reality, directly affects the way you feel about a company. It is one of the most important parts of your image, utility & employee satisfaction. You intrinsically feel when lighting is done poorly, satisfactory or artistically well-crafted. We look forward to the opportunity of shaping that with you.
Christmas & Holidays are almost here!!🎄⭐️
Schedule your decorations below today
Call or message us today to get your Christmas & Holiday lights scheduled
before it's too late🎄⭐️
Let us know your Christmas & Holiday lighting needs today and we'll do our best to find the perfect aesthetic and solutions for your unique needs.
The most trusted lighting company in the South, FMS has 65 Years of Unparalleled State-of-the-Art Knowledge, Excellence & Speed.

CALL 601-362-1533
OR CONTACT US BELOW
Fill out this form and we'll
get in touch with you ASAP
We'll get on this STAT during our regular
business hours: Monday – Friday – 8am to 5pm
63 years of unparalleled knowledge & excellence in service.
OUR WORK LEGACY
We pride ourselves in our long history of satisfied clientele. With unparalleled
state-of-the-art industry knowledge, commitment to excellence & speedy job completion, our long list of return customers speaks for itself. For over half a century, we've made our customers' needs top priority while simultaneously facilitating them in future-proofing their facilities via strategic long term savings and best of industry equipment & results that impress. We look forward to the opportunity to serve you in the same way.
From extensive lighting design for NEW projects to complete lighting retrofit & overhaul for EXISTING facilities, no lighting project is out of reach for our skilled team of designers & technicians.
RECENT CUSTOMERS:
(Including most Fortune 500 Companies)Berkshire Hathaway
Chick-Fil-A
U.S. 7th Circuit Court of Appeals
Renaissance Colony Park
Mississippi Medical Center
Walmart
Verizon
Nissan
McDonald's
US Government
US Court Systems
US Military
Taco Bell
Wendy's
White Sands Missile Range, NM
Oakland Military Base, CA
Fort Campbell, KY
Fort Sill, OK
Fort Riley, KS
US Public Schools
US Postal Service
Taco Bell
Philips 66 Petroleum
Clorox
McAlesters Deli
Burger King
Fruit of the Loom
Ingalls Shipyard
(And thousands more, including numerous Fortune 100 companies, military installations, government contracts, courthouses and public school system projects)
Speed & Excellence
SERVICES
We offer a wide & comprehensive variety of services to create a one-stop, end-to-end, complete approach to accomplishing your lighting and energy needs. New or existing projects, we do it all:
LIGHTING DESIGN
Architectural Lighting Design
ShowRoom Lighting Design
Indoor & Outdoor Aesthetic Lighting
Expert Lighting Design Consultation
INSTALLATION
Full Indoor & Outdoor Lighting
State-of-the-Art LED Upgrades
Full Retrofit & Conversion
Sign, Pole, Parking & Flag Lighting
Solar Powered Lighting Installation
Lighting & Energy Consultation
SECURITY & EMERGENCY
Full Emergency Lighting Check & Installation
Emergency Exits Upgrades
Safe & Bright Parking Lot Lighting
Insurance–Compliant Emergency & Security Lighting Consultation
SIGN & CANOPY LIGHTING
Sign Lighting Design
Sign Installation
Sign Lighting Retrofit & LED Upgrade
Canopy Lighting & LED Upgrade
MAINTENANCE
Sign Maintenance
Canopy Maintenance
Full Interior Lighting Maintenance
Full Exterior Lighting Maintenance
---
We're so thankful & proud to have had the opportunity to serve so many outstanding clients over the years––turning almost all of them into returning customers through our quality service, state-of-the-art products and competitive pricing.
For more detailed information, including analysis & pricing quote for your project, contact us today at 601-362-1533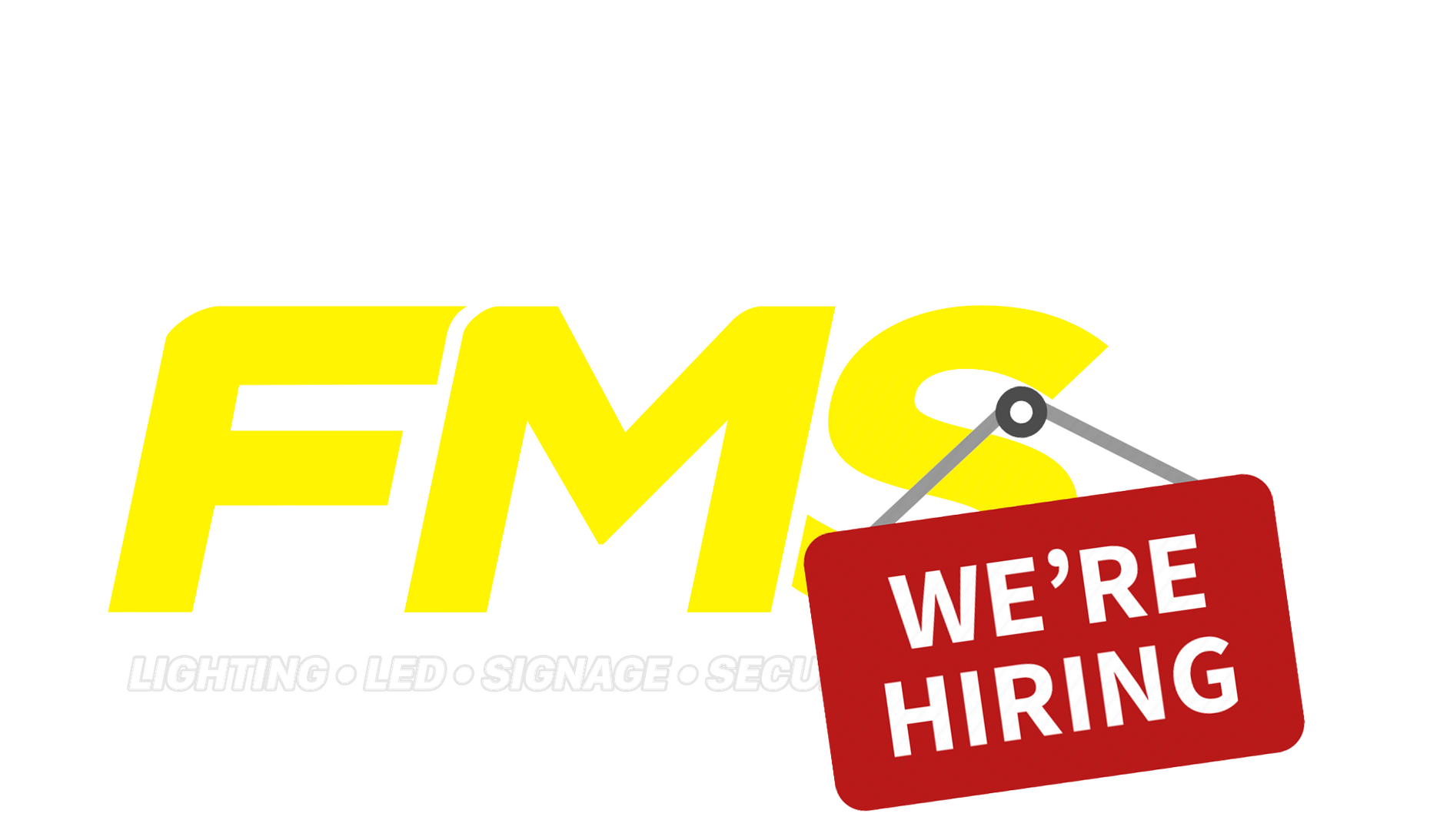 A Family of
Excellence &
Character
OUR MISSION
Our mission at FMS is to empower our clients by planning, designing & installing aesthetic, high-grade, energy efficient lighting; thereby drastically reducing energy bills, accelerating the world's transition to sustainable LED lighting, and making our clients shine.
---
JOBS
YOU'RE IN GOOD COMPANY. Our past & present employees are outstanding people to work with. We've been honored to have had many U.S. Veterans work for us, as well as the Jackson Fire Chief and current directors for the State of Mississippi Attorney General, and worked hand in hand with former Governors and U.S. Senators of Mississippi throughout the years.

A PLACE TO HANG YOUR HAT. We're looking for motivated people with integrity & energy looking for a company to call home & grow with as we continue to expand our world-wide reach.POSITIONS AVAILABLE:
---
FRONT DESK RECEPTIONIST
---
• Tulsa, OK – based
• Lighting knowledge preferred but not required
• Extroverted personality preferred
• Warm social-skills required
---
SALES PERSON
---
• Experience preferred
• Jackson, MS or Tulsa, OK – based
---
ELECTRICIAN
---
• Experience preferred
• Jackson, MS or Tulsa, OK – based
---
Join our Team
We're glad you're considering joining our team! Fill out this form below and we'll be in touch soon.
We'll reach out to you as soon as possible during our
regular business hours: Monday – Friday – 8am to 5pm
A history of honor, integrity & faithfulness.
A WORD ON OUR FOUNDER
Barely 17, in just two tours of the World War II Pacific Theatre, W. W. Kelly, Jr. managed not only to be promoted to Captain's Yeomen of the USS Alderamin, but also rescue the famous Flying Tigers and bring them safe passage. He & his young shipmates accomplished this while simultaneously making a daring rescue for a small Chinese boy, orphaned & marooned in the tragedies of war.These grand world-spanning adventures at such a young age would prove to shape the rest of Bill Kelly's life & legacy, stirring a constant desire for adventure with a deep understanding of dignity & integrity.Soon after coming home to his small town in Illinois from the war, Bill left out on another adventure. And in 1958, he moved to Jackson, Mississippi with inspiration to embark on the entrepreneurial American dream. There, with just two men and a single truck, he opened a small lighting-repair and bulb-washing company.All who knew Bill knew they could depend on him. A man of few words, it was an unspoken promise. If a friend or stranger needed help, you could count on Bill. As his Captain realized in the Navy, with Bill, somehow you knew instantly the moment you met him, you could trust him & count on him to be faithful. No matter what changed in the world around him, he would remain steadfast in all his commitments. There was perhaps never a man so dedicated to this concept of integrity.Whenever Bill was asked how he was doing, he was well-known to respond with, "I can't complain." And would say often to his close friends & family: "If anything were to happen to me, don't be sad. I've lived a great life. I have a great family and friends. I couldn't be happier. I have no complaints."All employees and clients of FMS would fondly refer to Bill as Mr. Kelly––even years and decades after their employment or professional interactions had ended. They all knew that, even if no longer around, they had a kind and optimistic friend in Mr. Kelly. He always saw the best in people.On a rainy day in late December of 2020, at the age of 93, after faithfully going in to his company each day until that last month, William W. Kelly, Jr. passed on to be with the Lord.He was a faithful man.And though we all miss him, we know, that even if no longer around, we still have a faithful friend in Bill Kelly.
Most men will proclaim each his own goodness:*
but a faithful man, who can find?
––– Proverbs 20:6*
We're so very grateful & proud to have been founded on such integrity and faithfulness. Though Mr. Kelly is out of his office at present, we continue to honor the faithful work and professional integrity he instilled in us, we happy band of brothers & sisters. Thank you for allowing us to serve you all these years. Here's to many more years to come.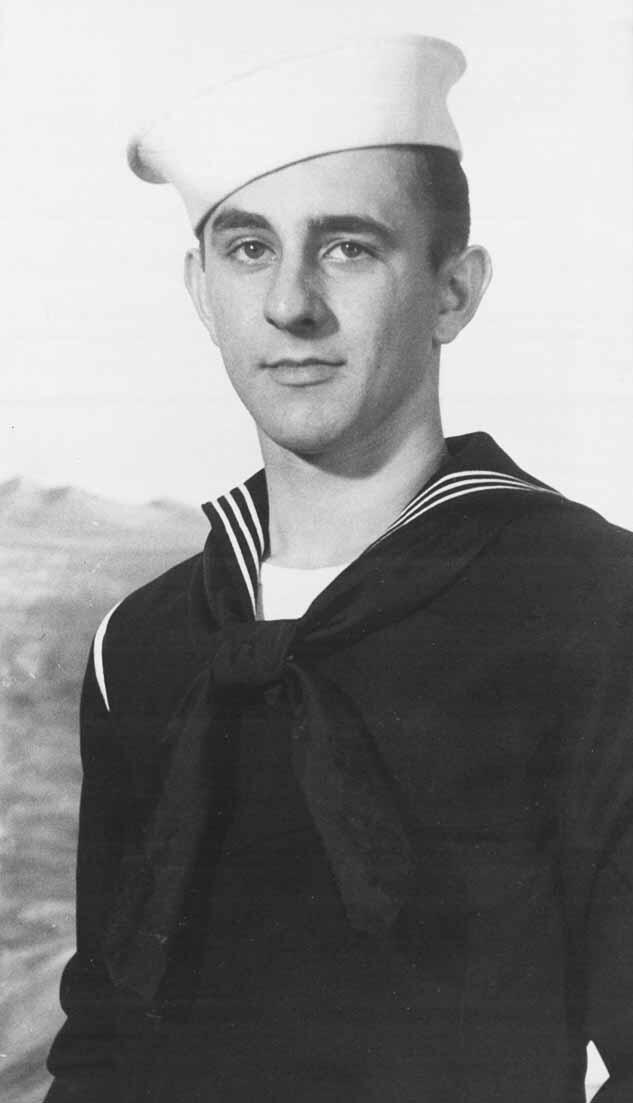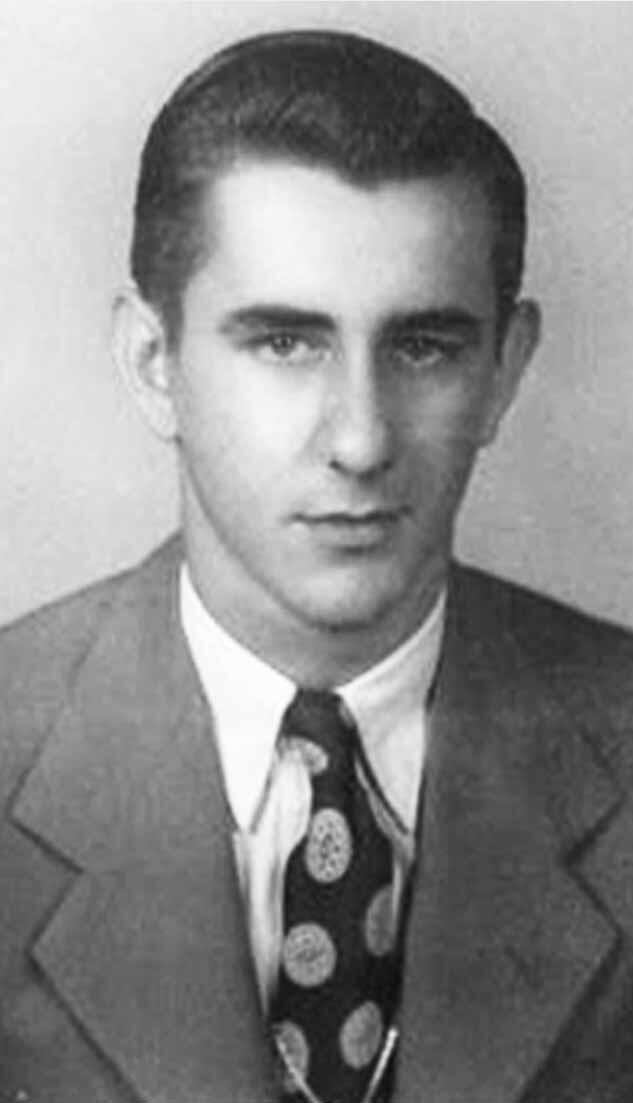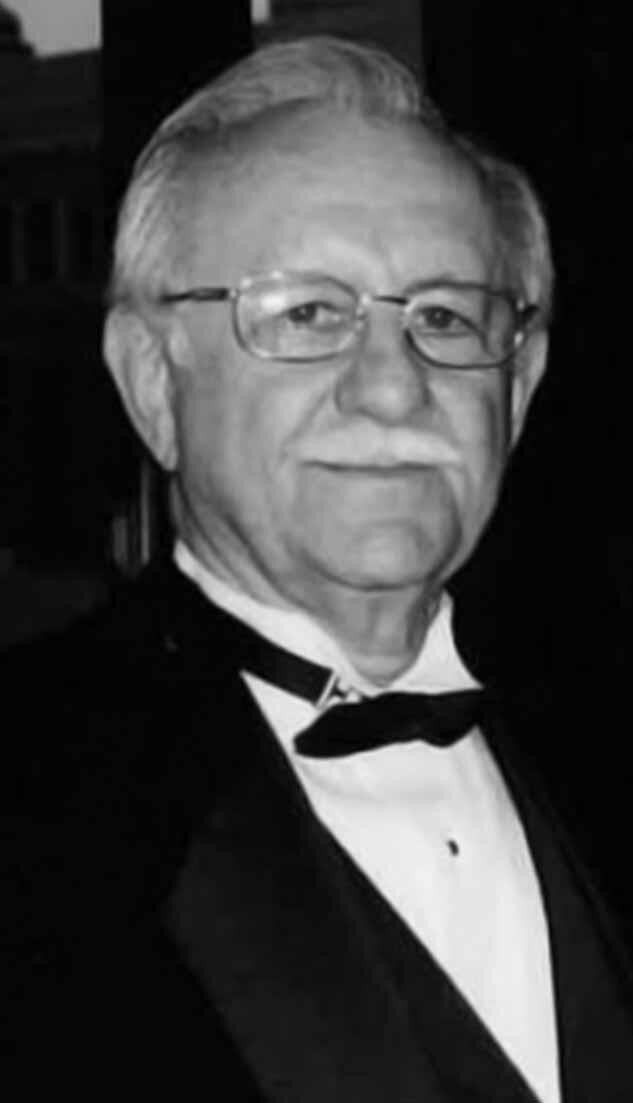 ---
A favorite place of our late Founder, the National World War 2 Museum in New Orleans celebrates the sacrifices all WW2 military made to secure the freedoms we still struggle to preserve today. Shortly before his passing, Mr. Kelly was greeted like royalty there, as all few remaining WW2 vets are. Consider visiting or donating today: